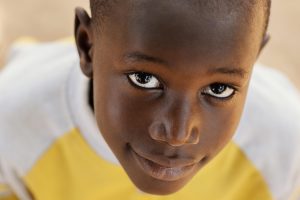 Your sponsorship makes it possible for a child to: 1.Receive Quality Education, 2.Access Healthcare and Nutrition.
Donate Now
Sponsor A Child This 2023
Why Sponsor a Child?
Imagine a world where every child has access to quality education, proper nutrition, and a loving environment. Sadly, millions of children around the world are denied these basic rights. By sponsoring a child, you become a beacon of hope, providing them with a lifeline and the opportunity to break free from the cycle of poverty.
Your sponsorship makes it possible for a child to:
Receive Quality Education: Education is the key that unlocks the doors to a brighter future. By sponsoring a child, you provide access to education, empowering them with knowledge, skills, and opportunities to pursue their dreams. Education is the greatest gift you can give a child, opening doors to a world of possibilities.
Access Healthcare and Nutrition: Many children lack access to essential healthcare services and suffer from malnutrition. Your sponsorship ensures that a child receives proper medical care, nutritious meals, and the chance to grow up healthy and strong. You provide them with the foundation for a healthy and fulfilling life.
Experience Love and Emotional Support: Every child deserves to feel loved, cared for, and supported. As a sponsor, you become a friend and mentor, providing emotional support and encouragement. Your letters, photos, and messages of inspiration let them know that someone believes in their potential and is cheering them on every step of the way.
Break the Cycle of Poverty: Through your sponsorship, you help break the cycle of poverty for not just one child, but for generations to come. Education and support enable children to escape the limitations of their circumstances, empowering them to create a better life for themselves, their families, and their communities.
Your Impact, Their Smiles.
Join Us In Impacting lives.